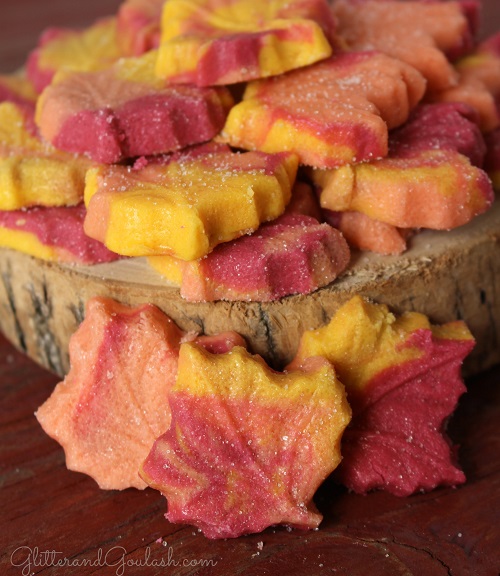 Are you looking for something festive to put on your Thanksgiving Day dessert table this year?  Look no further, these festive Cream Cheese Leaf Mints are the perfect treat to add the color, flare and flavor that you are looking for.
The combination of the rich cream cheese, the sweet powdered sugar and minty peppermint extract give you a delicious and beautiful after dinner mint.  By adding color and a leaf mold to this classic cream cheese mint recipe, you will have a show stopper treat guaranteed!
To make these Cream Cheese Leaf Mints, you will need cream cheese, powdered sugar, granulated sugar, peppermint extract, gel food coloring and a silicone mold.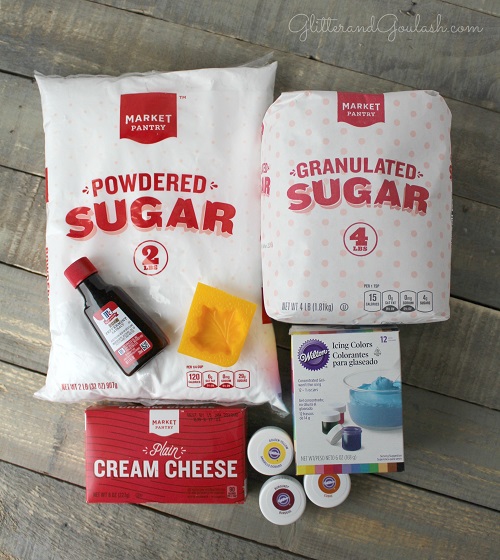 On low speed, in a stand mixer, combine your powedered sugar, cream cheese and peppermint extract until the dough comes together and forms a ball.  This does take a few minutes to incorporate so be patient.  It will look like a powdery mess for awhile, but it will come together….I promise!
Also, even if you have a splash guard for the top of your mixer, you will want to put a little towel over the openings as this will create a low grade dust storm (even on low) when you first turn it on for the first few seconds.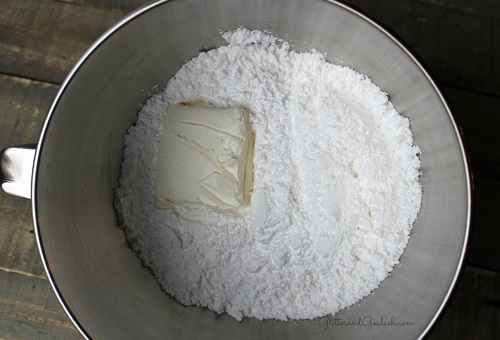 Once the dough comes together in a ball, separate into three equal sections. Now, color each separate section with your three fall color choices.
I used Wilton Icing Colors (burgundy, copper, and golden yellow) rather than food coloring for this dough.  The Wilton Icing Colors always give me a much more intense color versus an actual food coloring.  Plus, there is a much greater variety in color choices when using the concentrated gel.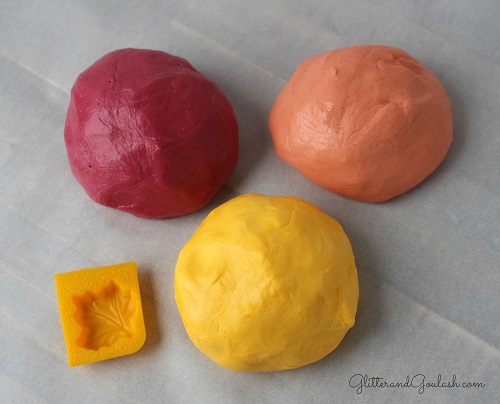 Next, take a small equal pinch of dough from each color.
Roll all three individual colors together to form one ball.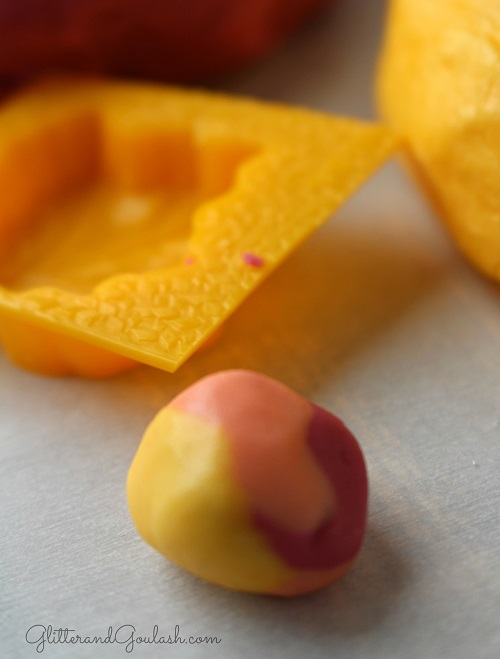 Roll each ball into a bowl of granulated sugar.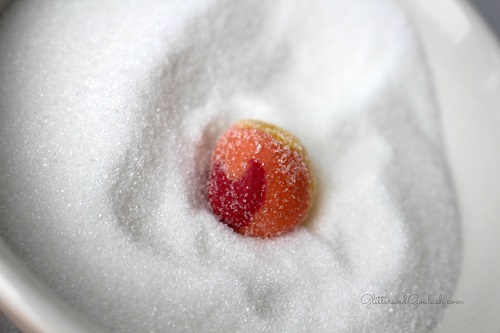 Then, place the sugared ball into your silicone mold and gently push dough into all corners of the mold and make level.
It will take you a few tries to figure out about how much dough you need to fill your particular mold. Using too much dough, will result in a leaf that does not have clean defined edges and too little of dough will result in a thin and easily breakable leaf. You want the dough to come up to the top of the mold, but not over it.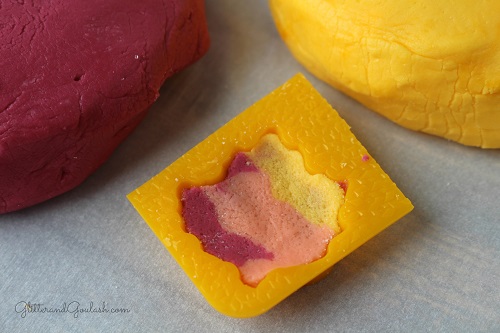 Now, tip your mold over onto some parchment paper and give a light flick or slap on the paper.  Your leaf should unmold fairly easily.  If you are having trouble with it sticking pour a little sugar into your mold before you press the next ball of dough into it.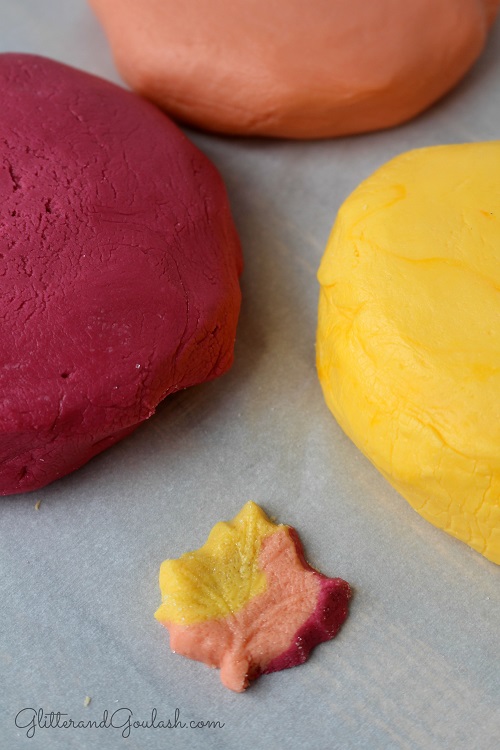 Lastly, place all of your mints on top of a cooling rack to allow the mints to dry and harden for a few hours.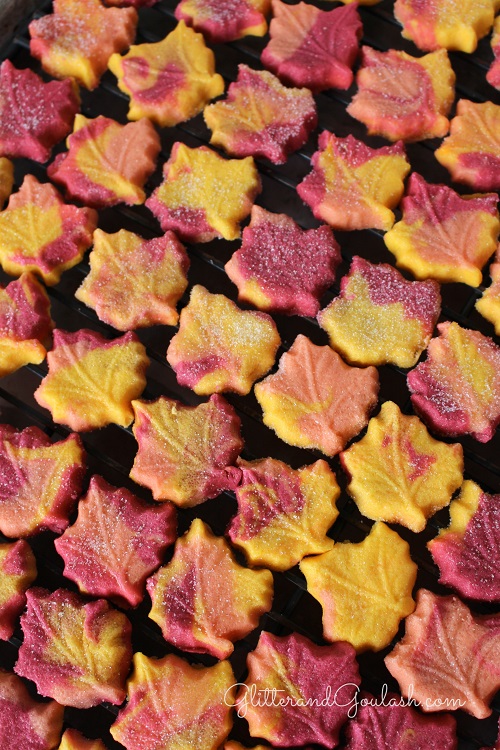 Once your mints are dry, place in an air tight cool location and enjoy. Make sure to place sheets of parchment paper between each layer of mints.
These mints also freeze very well so they are the perfect "make ahead" treat to make and pull out whenever you need a little treat or hostess gift.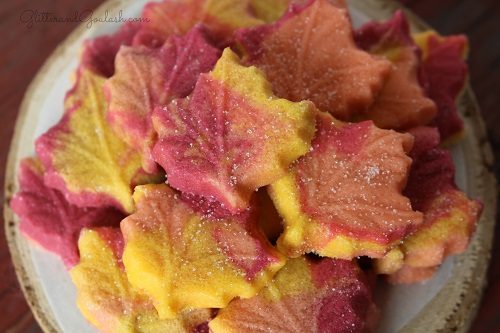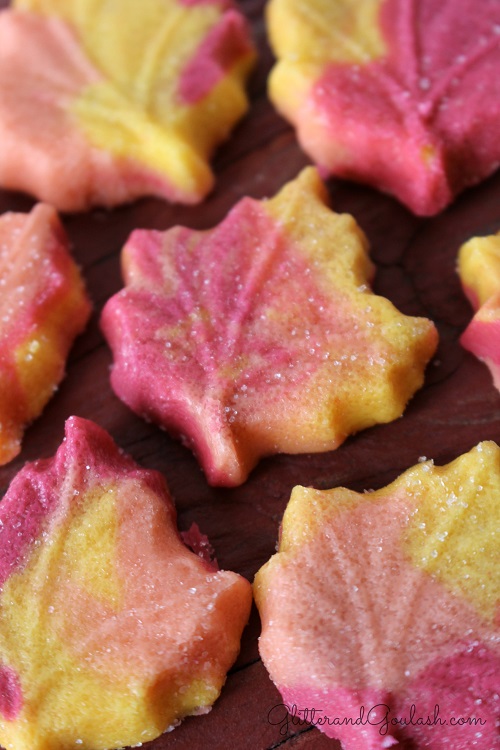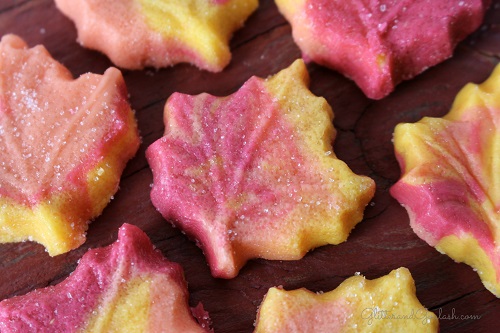 Cream Cheese Leaf Mints
Author:
Glitter and Goulash
Ingredients
4 ounces of cream cheese, softened
4 cups of powdered sugar
⅛ teaspoon of peppermint extract (up to ¼ teaspoon can be used for more intense flavor)
granulated sugar
gel food coloring
silicone or flexible rubber mold
Instructions
Mix softened cream cheese, powdered sugar and peppermint extract in a stand mixer on low speed. Mix until all ingredients come together to make a ball of dough.
Divide dough into three euqual parts
Add gel coloring to each dough section and mix until the color is completely incorporated
Then, take an small pinch of dough from each color. Take the three different colors and roll to make one ball
Roll the ball in the granulated sugar and then press into mold
Flip mold over onto parchment paper and tap until the dough is released. If the mint does not release easily, then add some granulated sugar to the inside of your mold before pressing the next ball of dough.
Finally, lay each mint on a cooling rack to dry and harden slightly.
Store in a dry and cool location in an air tight container
These mints are freeze very well.