Cream Cheese Leaf Mints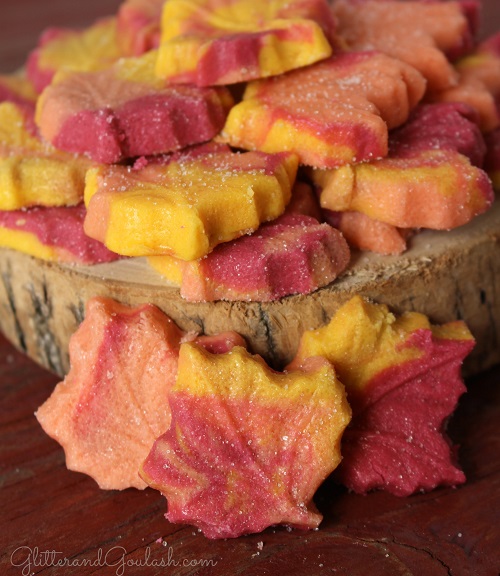 Author:
Glitter and Goulash
4 ounces of cream cheese, softened
4 cups of powdered sugar
⅛ teaspoon of peppermint extract (up to ¼ teaspoon can be used for more intense flavor)
granulated sugar
gel food coloring
silicone or flexible rubber mold
Mix softened cream cheese, powdered sugar and peppermint extract in a stand mixer on low speed. Mix until all ingredients come together to make a ball of dough.
Divide dough into three euqual parts
Add gel coloring to each dough section and mix until the color is completely incorporated
Then, take an small pinch of dough from each color. Take the three different colors and roll to make one ball
Roll the ball in the granulated sugar and then press into mold
Flip mold over onto parchment paper and tap until the dough is released. If the mint does not release easily, then add some granulated sugar to the inside of your mold before pressing the next ball of dough.
Finally, lay each mint on a cooling rack to dry and harden slightly.
Store in a dry and cool location in an air tight container
These mints are freeze very well.