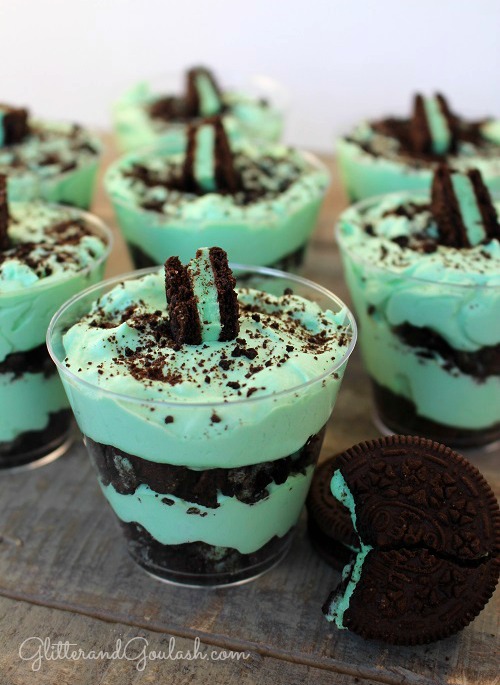 With their eye catching green layers, these Mint Oreo Parfaits are the perfect quick and easy dessert to serve for St. Patricks Day.  Not having a St. Patricks Day gathering you say, don't fret!!  These mint Oreo parfaits are delicious any day of the year whether it is for a gathering, or just for you.
The crushed mint Oreos layered on top of a creamy rich pudding and cream cheese mixture are a perfect combination.  Served in individual cups, these mint Oreo parfaits are petite and fun to serve for any gathering.
I promise, one will not be enough!
The ingredients for Mint Oreo Parfaits are: mint Oreo cookies, vanilla instant pudding mix, milk, peppermint extract, green food coloring, cream cheese and cool whip.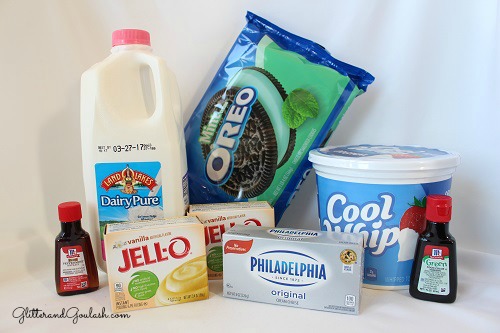 First, add the mint Oreos to a ziploc baggie and crush. Set aside.
Then, add peppermint extract and green food coloring to the milk and stir.
Next, add the pudding and milk together and whisk until it becomes slightly thickened, usually 2-3 minutes.  Don't let the intensity of the green food coloring alarm you, it will get much lighter once we add all ingredients together.
In a separate bowl beat the cream cheese until it becomes smooth.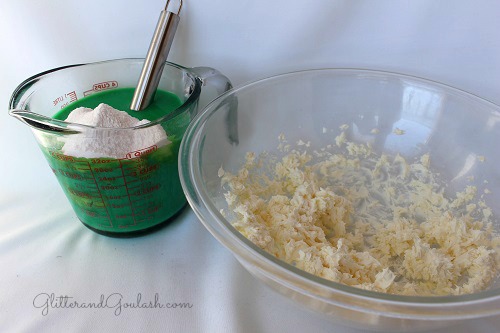 Add the thickened pudding mixture to the cream cheese and beat until well combined.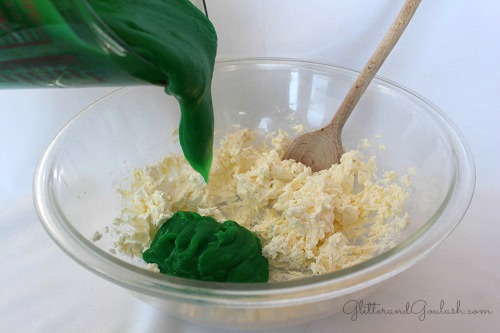 You will have a few small lumps from the cream cheese in this mixture, that is ok. You will not see them once everything is added together.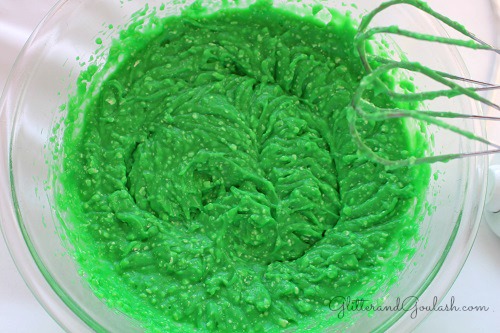 Once the pudding and cream cheese are thoroughly combined, fold in the Cool Whip.
Folding simply means to gently combine a delicate mixture (Cool Whip) into a heavier mixture (the pudding/cream cheese).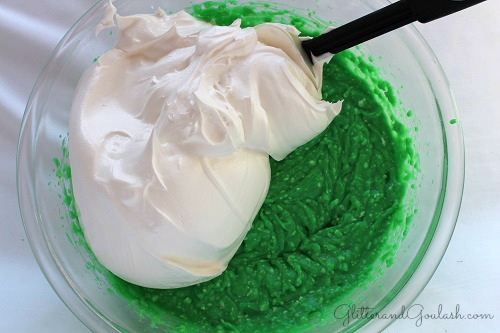 Once you have folded in the Cool Whip, you will see that the color intensity has lightened up quite a bit and presents a much more desirerable "mint like" color.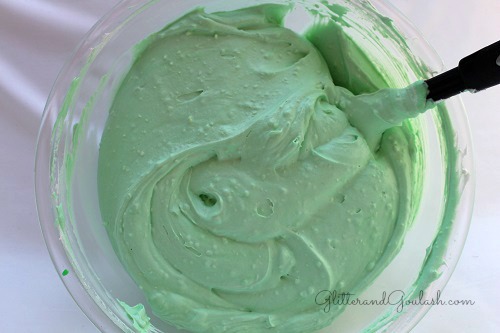 For these parfaits, I use a 3-5 ounce clear plastic cup.  You can find these at any local retail chain (Target or Wal Mart) or party supply store (Party City). I wouldn't go any larger than a 5 ounce cup.  Anything larger than 5 ounces would be just too big of a serving as it does get pretty rich.
Now it is time to assemble our parfaits.
Start your bottom layer with a spoonful of the crushed Oreos, I usually add about one tablespoon of crushed cookies per layer. Make sure that the cookies are placed right up to the outside perimeter of the cup (as oppossed to the middle of the cup).  This will give you nicely defined layers once you add the pudding/Cool Whip mixture.
Then, add a layer of the pudding/Cool Whip mixture, I usually add a heaping tablespoon of this to each layer. Obviously, the higher the layer, the more you will use as the diameter of the cup increases the higher you go.
Now, repeat the same process one more time.  You will end up with two layers of each component.
To finish these parfaits off, simply sprinkle a few cookies crumbs on top and add a piece of the mint Oreo for a garnish.
You can serve this immediately, or up to one day after making.  If you serve right after making, or within a few hours, the cookies remain very crisp and crunchy.  If you serve the next day, the cookies will become softer.  I like them either way, just up to personal preference how long you want to make ahead.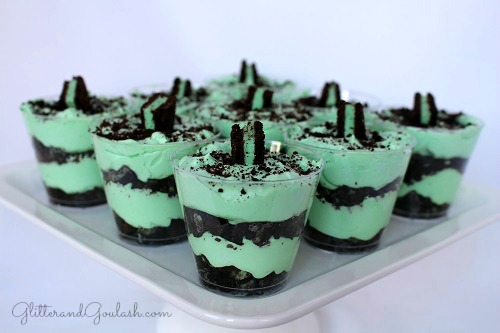 .
Extra Tip:  These mini parfaits can also be served as a trifle, or in one large bowl instead of in individual cups.  To see how this looks and directions for layering, see my Classic Oreo Trifle recipe.  This is basically the same dessert, only without the color and the mint.  It is a classic cookies-n-cream flavor, also very yummy!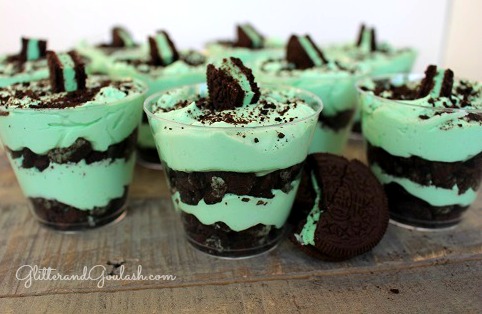 Looking for other St. Patrick's Day desserts? Check out all of my recipes here.
Mint Oreo Parfaits
Author:
Glitter and Goulash - Julie
Recipe type:
Dessert, parfait
Ingredients
1 (14 oz.) package mint Oreos, crushed
2 small boxes of vanilla instant pudding
3 cups milk
1 (8oz.) package of cream cheese, softened
1 (16 oz.) cool whip, thawed
Instructions
Add peppermint extract, food coloring and pudding to the milk, whisk until thickened, typically 2-3 minutes.
In a separate bowl, beat the cream cheese until smooth.
Add the milk/pudding mixture to the cream cheese and beat until thoroughly combined.
Next, fold in the Cool whip until combined.
In a 3-5 ounce cup, add the first layer of crushed Oreos (apprx. 1 tablespoon), then add the pudding mixture (apprx. 1 heaping tablespoon).
Repeat both layers one more time. You should have four total layers when finished (two of each)
For a garnish, lightly dust the top of the parfait with crushed Oreos and a mini piece of the Oreo cookie.