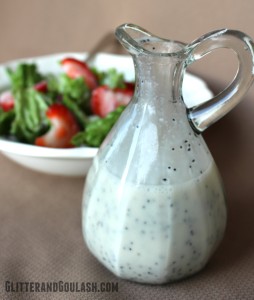 Fresh homemade salad dressing in less than 5 minutes…
This creamy poppyseed salad dressing is a perfect combination of sweet and tart. Pour this over any salad, especially a Strawberry Spinach Salad and you are going to have one happy mouth!
For this salad dressing, you will need mayonnaise, vinegar, sugar, milk, and poppyseeds.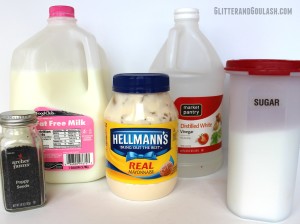 Simply put all ingredients in a bowl or dressing shaker and mix well.
My daughters gave me this OXO dressing shaker for Christmas and I LOVE it! It has all of the cup (and ounces) measurements on the side, so there is no need to dirty another bowl to mix the dressing in.  Simply add all of the ingredients to this little shaker and shake away.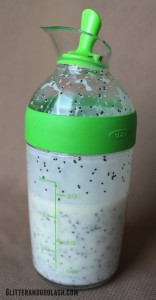 The only thing left to do, is to pour the dressing over your salad and enjoy!!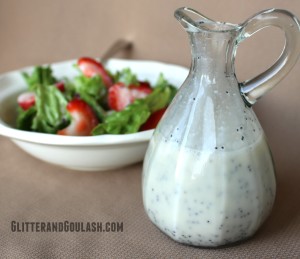 Creamy Poppyseed Dressing:
1 cup mayonnaise (or miracle whip)
1/4 cup vinegar
2/3 cup sugar
1/2 cup milk
2 tablespoons poppyseeds
Mix together and toss over salad before serving!