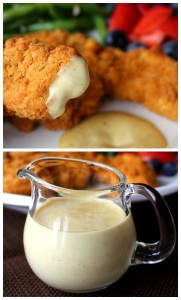 This is a quick and easy 3 ingredient dipping sauce that goes great with chicken strips, potatoes, meatballs, or any meat.
It is so quick and easy, it literally takes under 5 minutes to make (and that is only if you are extremely challenged working in the kitchen).
The only 3 ingredients that you need are mayonnaise, honey and you guessed it… mustard.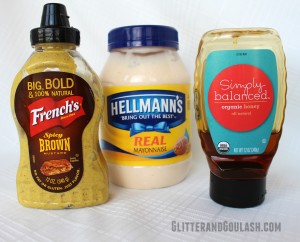 I feel silly even typing out the instructions to this dip it is so ridiculously easy.
Oh well, here goes….hopefully I can get it right?
Measure out all ingredients in a small bowl.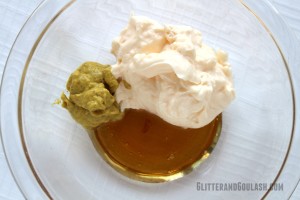 Stir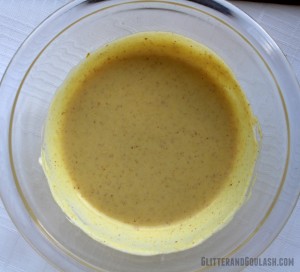 Eat!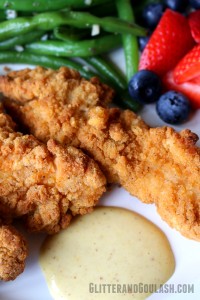 Ridiculously Quick & Easy Honey Mustard Dipping Sauce:
1/2 cup mayonnaise
4 teaspoons prepared dijon mustard (or any spicy bold variety)
1 Tablespoon honey
Measure, stir, eat!