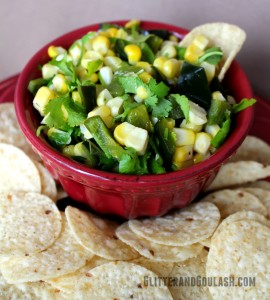 Do you like the corn salsa served at Chipotle restaurants?  Well, this recipe is the closest to Chipotle's that I have ever tasted.
This salsa is delicious and goes well with a side of tortilla chips or on a taco bar.  Either way, it is hard to stop munching on, even my children love it!!
Baking the corn brings out it's natural sweetness and paired with the deep earthly flavor of the pablano peppers, and the surprising bite of lime juice…it is hard to beat!!!
You will need pablano peppers, corn on the cob, cilantro, lime, and a jalapeno.
As you can see this picture is missing the jalapeno pepper.  I would normally add this to the salsa, but unfortunately sometimes when you live in the country your selection at the local supermarket is not that great.  That was the case the day I shopped for these ingredients.  So instead of adding a shriveled dried out jalapeno to this beautiful creation, I opted to skip it.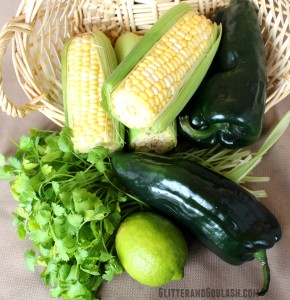 First, place corn on the cob and pablano peppers on a baking sheet.  Drizzle olive oil and sea salt over both.
Bake for 15 minutes at 450 degrees.  Rotate corn and peppers every 5 minutes so that they do not burn.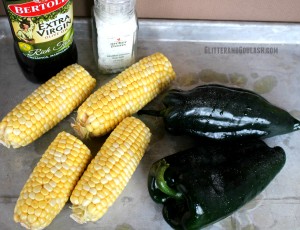 Once corn and peppers are baked, remove from oven and allow to cool several minutes.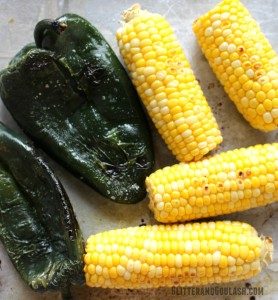 As the peppers bake, the skin will start to pull away from the pepper. Once the peppers are cooled enough to handle, peel off as much of the skin as you can. The skin can be unpleasant to bite into and you don't want it in your finished product.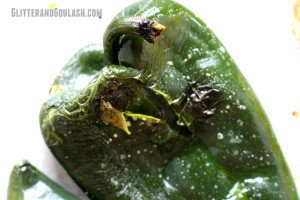 Now it is time to start chopping. To chop your peppers, cut open and remove stem and seeds.  Then cut in slices and do a rough chop into little bite size pieces.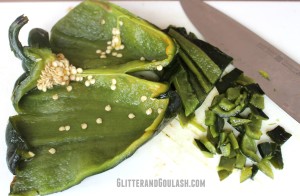 Wash and chop a handful of cilantro. Also, add corn (cut off the cob) and finely diced jalapeno.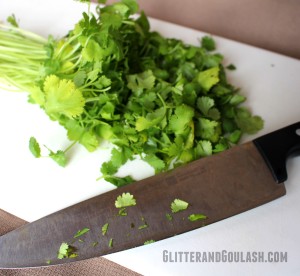 Add all ingredients into a large bowl. Add salt and pepper and the juice of one lime.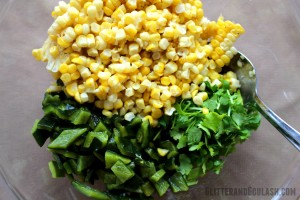 Thoroughly stir all ingredients until well mixed. Serve with a side of tortilla chips or serve as a condiment on a taco bar.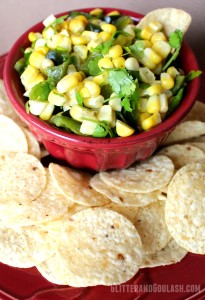 Best Ever Grilled Corn Salsa:
2 pablano peppers
2-3 large ears of corn
1 jalapeno
small handful of cilantro
1 lime
salt & pepper to taste
Preheat oven to 450 degrees.
Place pablano peppers and corn on a baking sheet and drizzle olive oil and sea salt over them.  Bake pablano peppers and corn for 15 minutes, turning every 5 minutes.
Once cool to the touch, remove skins from pablano peppers and dice. Place in a large bowl.  Add corn (removed from the cob), washed and chopped cilantro and chopped jalapeno.
Add salt and pepper to taste and the juice of one lime.  Stir until well combined.